Teton Acoustic Bass Guitar STB130FMCENT
Overview
Like the rolling thunder this acoustic bass has some rumble. We took our Jumbo size body and decided to make it into a short scale bass guitar. But don't let the smaller than average body fool you, this bass has bass. This thing thumps acoustically, and the addition of Fishman electronics you know it will bring the low end when you have it amplified. This bass sounds amazing and looks amazing. The flame maple on the back and sides are hot. It looks like that thunder storm must have had a few lightning strikes that started a fire, because it has flame.
Specs
BODY
Body Shape: Bass
Top Wood (solid): Solid Spruce
Back & Sides: Flame Maple
NECK
Neck Material: Hard Maple
Fretboard Inlay: Pearl Dot
OTHER
Binding: Maple
Purfling: Mahogany/Maple/Mahogany
Soundhole Rosette: Mahogany w/ Maple
Electronics: Fishman ISYS+
Strings: D'Addario 45-100
TOP WOOD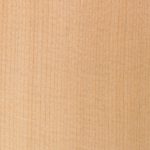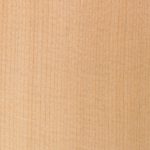 Sitka Spruce is the most well-rounded tone wood and is used on more guitar tops than any other wood. This is due to the tonal qualities and sonic projection of spruce. It has a nice even tone and does not accentuate any frequency above another in an overpowering way. Spruce also has a strong attack and does not get muddy at high volumes. This makes it a very versatile wood and makes those players with soft touches sound great and people playing with other instruments cut through the mix.
BODY SHAPE
The auditorium body shape is probably the newest body shape for acoustic guitars. The auditorium takes elements that players love from various other shapes and combines them into a single body. The sound will be slightly different than a dreadnought and will scoop some of the mid range but it maintains the full dreadnought sound. It has a skinnier waist, much like a grand concert. This allows the guitar to rest lower on a player's thigh when sitting down and does not put as much strain on the shoulder. It's not hard to see why auditoriums have gained popularity so quickly.
ELECTRONICS